What's New?
NOTICE – During the COVID- 19 pandemic, the TRWD office is operating under Kittson County guidelines and protocols. The Kittson County Courthouse is open to the public, however it is strongly advised to schedule an appointment prior to entering the building. Facemasks and social distancing are required until further notice. The latest Governor's Executive Orders and the CDC guidelines will be followed.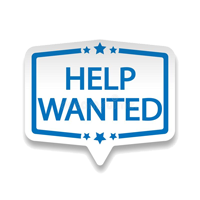 Read more
Upcoming Events
Regular Monthly Meetings
Due to the COVID-19 pandemic, future Board meetings are fluid in nature. Meeting information will be available approximately 1 week prior to each meeting. Please call the District office if you have any questions. The Board of Managers meets the first Thursday of each month in the District office in Hallock, MN beginning at 8:00 a.m. Special meetings are held from time to time at the discretion of the Board. Advisory meetings are held at least once per year as required by law and otherwise as determined by the Board. All meetings are properly posted as required by law. The official public notice for upcoming meetings can be found here.
Minutes
About the Two Rivers Watershed
"It is the stated mission of the Board of Managers of the Two Rivers Watershed District to carry out all facets of the Minnesota Watershed Act as set forth in Minnesota Statute, Chapter 103D. It is the District's further mission to carry forth all activities and powers given under the Minnesota Drainage Code in Minnesota Statute, Chapter 103E. In carrying out its mission, the District will encourage the wise use of the water natural resources within its boundaries and promote the general health and welfare of the citizens residing there."
The Two Rivers Watershed District was established as the second watershed district in the State of Minnesota on October 30, 1957 by order of the Minnesota Water Resources Board.  Thereafter, in accordance with Minnesota Statutes, Chapter 112, the Minnesota Watershed Act, the Board of Managers adopted an Overall Plan for projects and improvements for reclamation, drainage, erosion and flood control, and improvement of lands, soils, waters, forest, wildlife, and projects therein.  The Minnesota Water Resources Board prescribed the Overall Plan on November 14, 1958, and was the first Overall Plan of a watershed district in the State of Minnesota prescribed under Minnesota Statute.  This Overall Plan was subsequently revised on November 27, 1970 and this current revision is the second revision to the original plan.